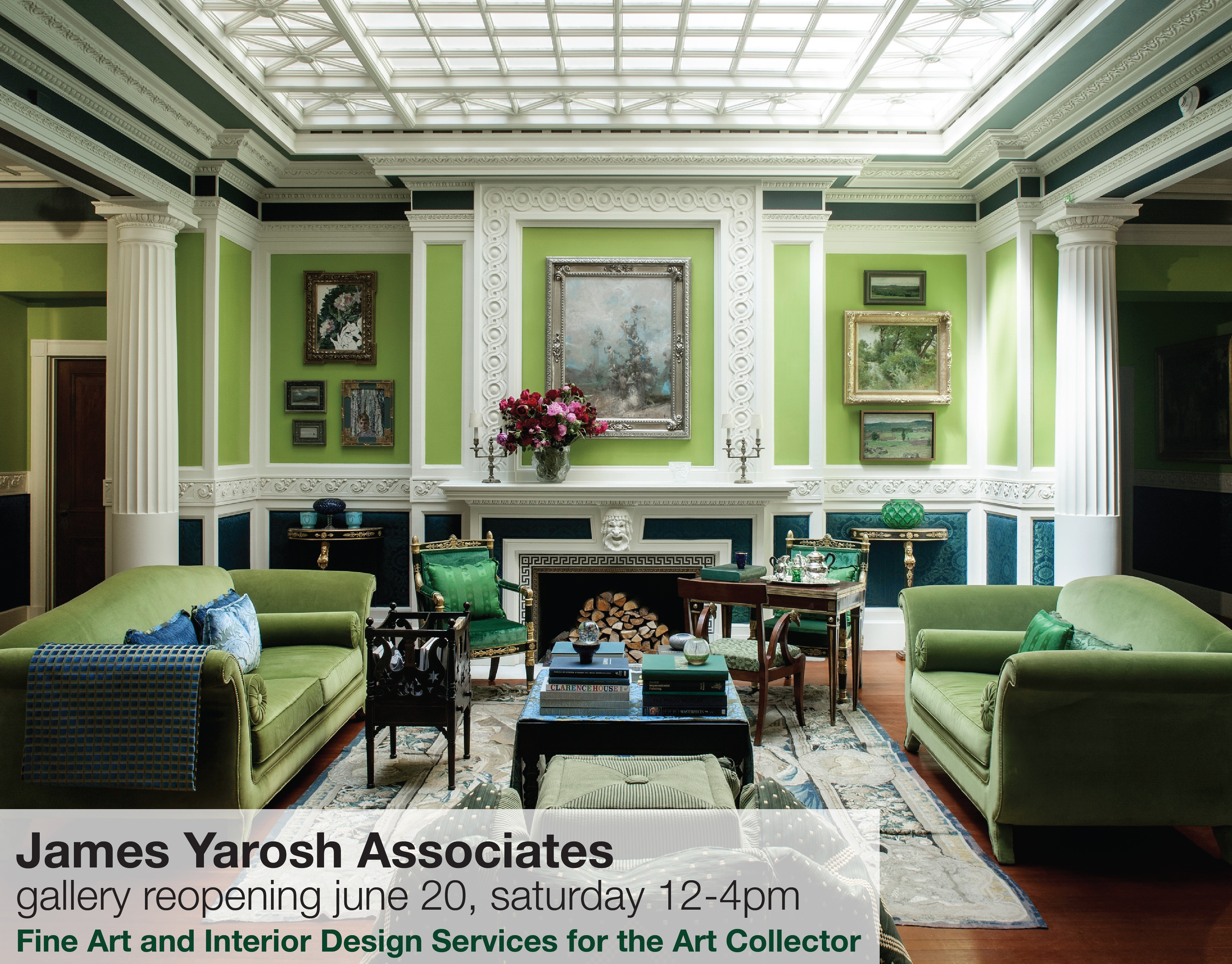 GALLERY REOPENS JUNE 20, 2020 | SATURDAY 12-4PM | TUES & FRI BY APPT:
James Yarosh Associates Fine Art Gallery will re-open with modified hours beginning Saturday, June 20, 2020. The Holmdel, NJ gallery's schedule will continue its open to the public hours on Saturdays between 12-4pm, and by-appointment hours limited to Tuesdays and Fridays. As we all begin resuming activities again, I would like to reflect on how the arts have been the beacon of hope for me and for many of the artists the gallery represents. Many of us have gone back to the basics--creating and valuing how important it is to have time to nourish our souls with what matters most to us. I am looking forward to sharing all that's new in the gallery and continuing my interior design services for those who appreciate living with and investing in art and beautiful surroundings.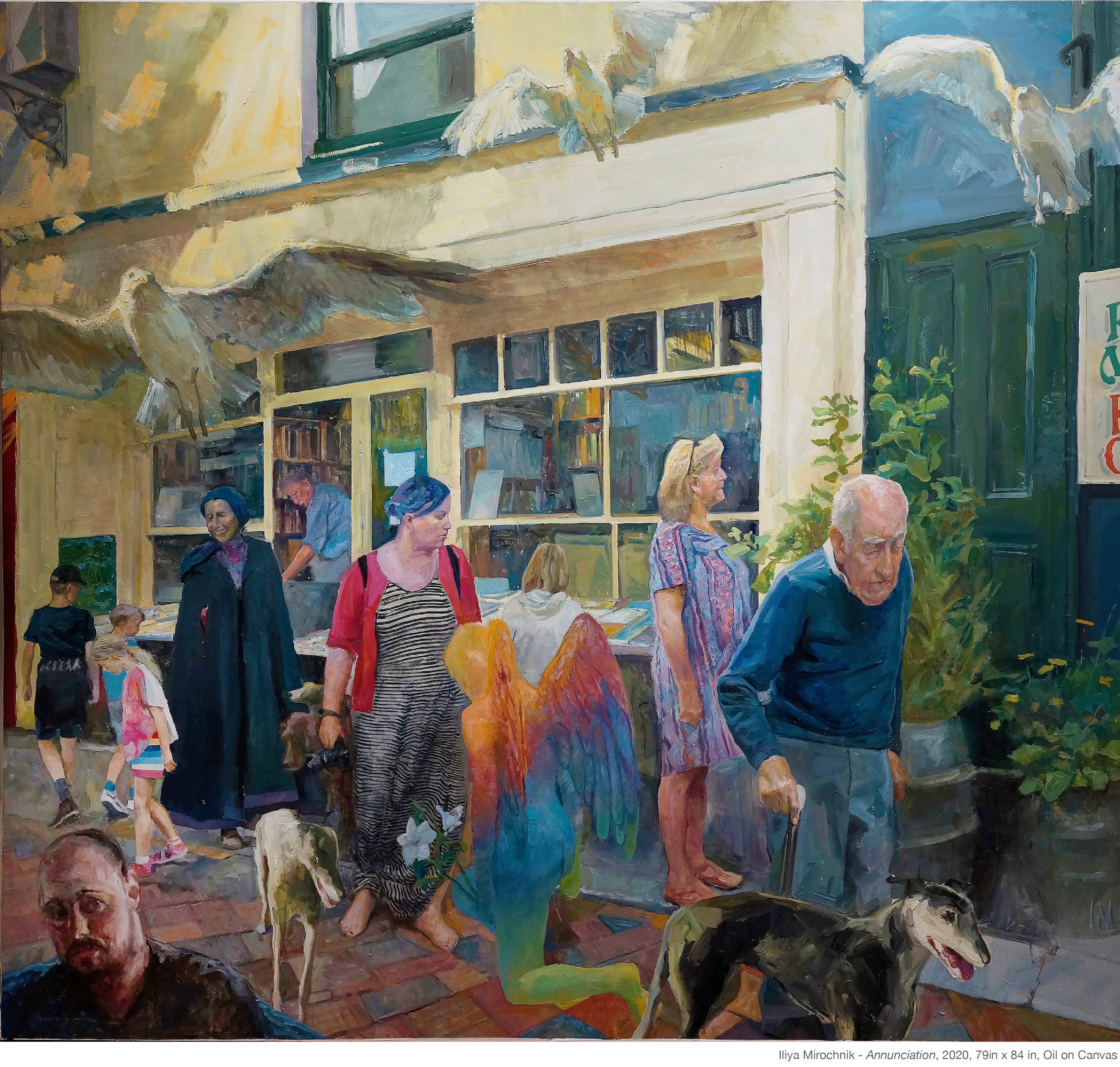 Also, in the seasons ahead there will be opportunity for Saturday evening private viewings and mini salon events limited to parties of 8 guests. Please contact the gallery directly to coordinate such functions in the controlled setting of the James Yarosh fine art gallery for evenings dedicated to celebrating the arts.