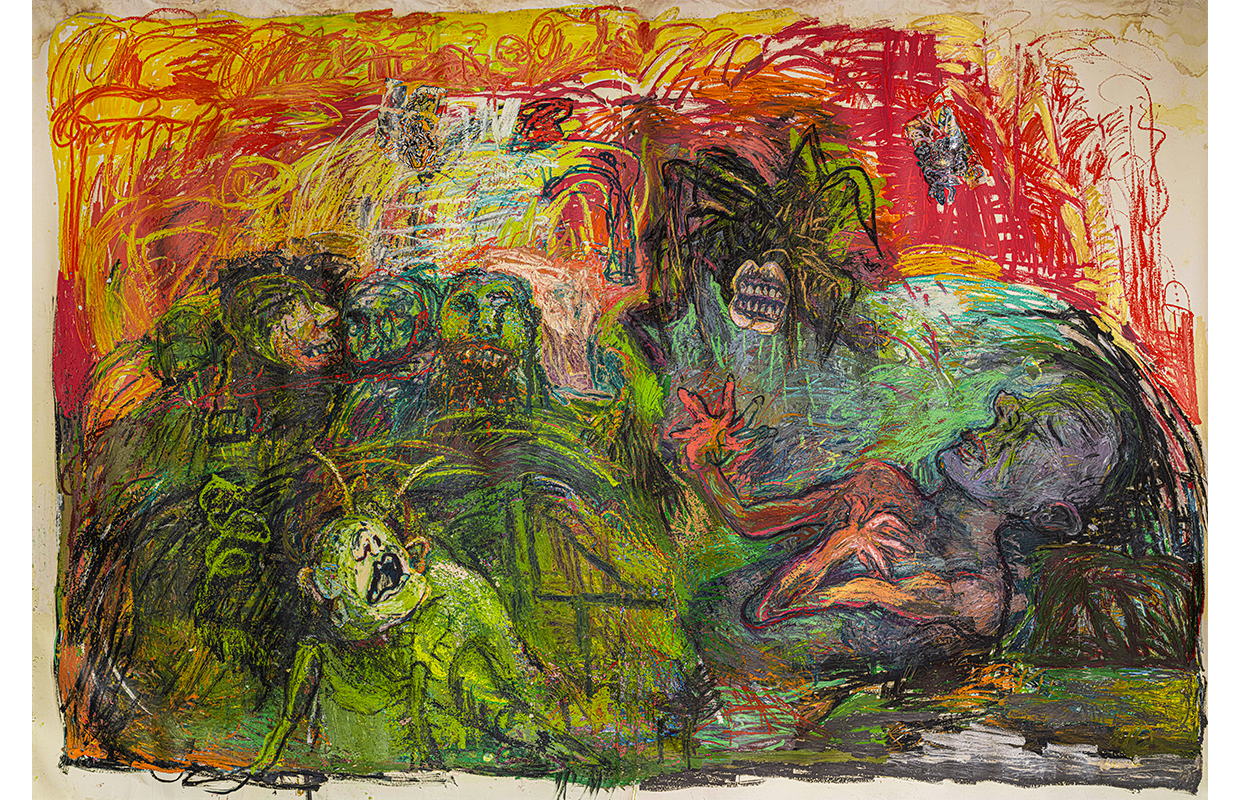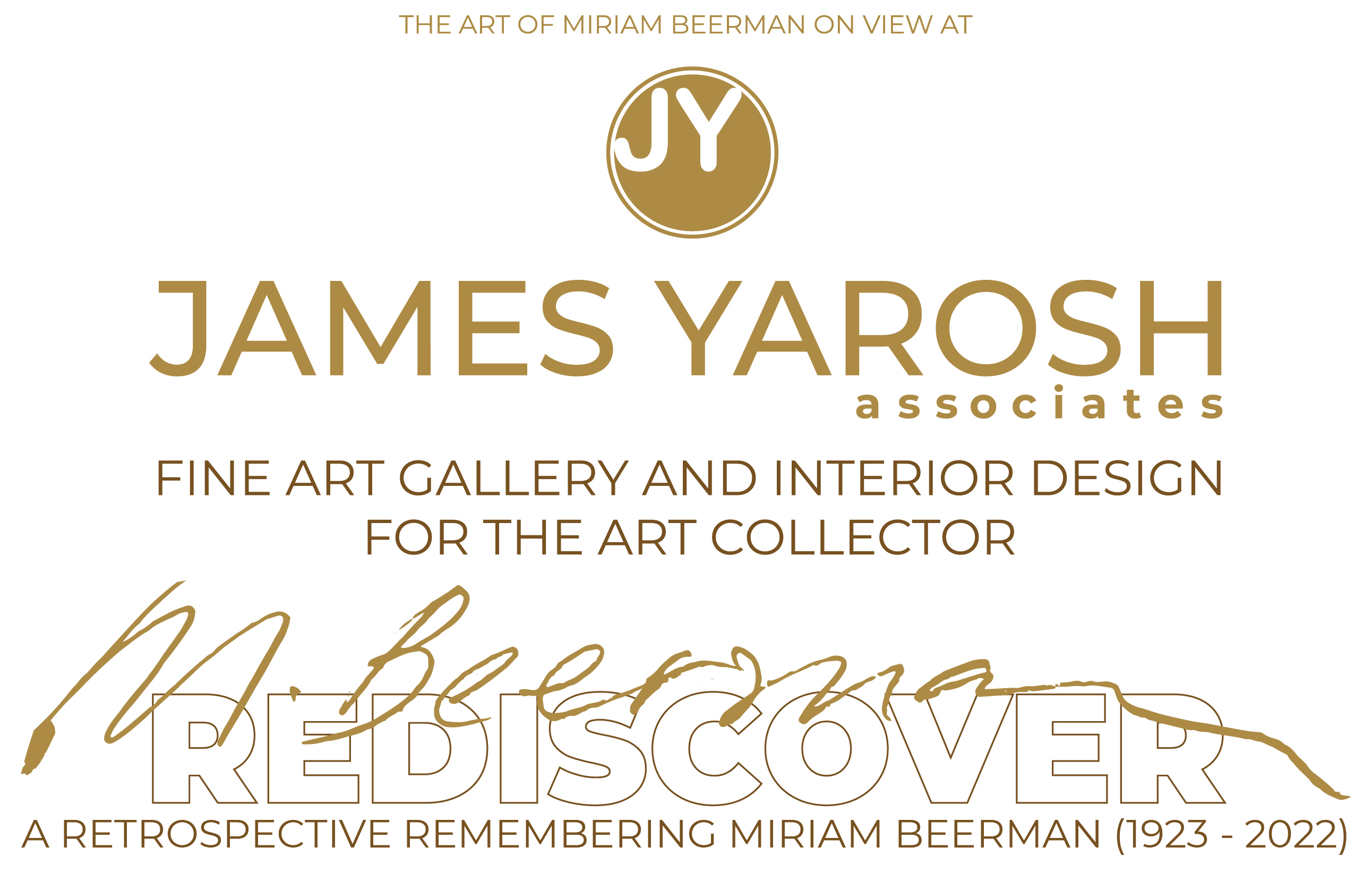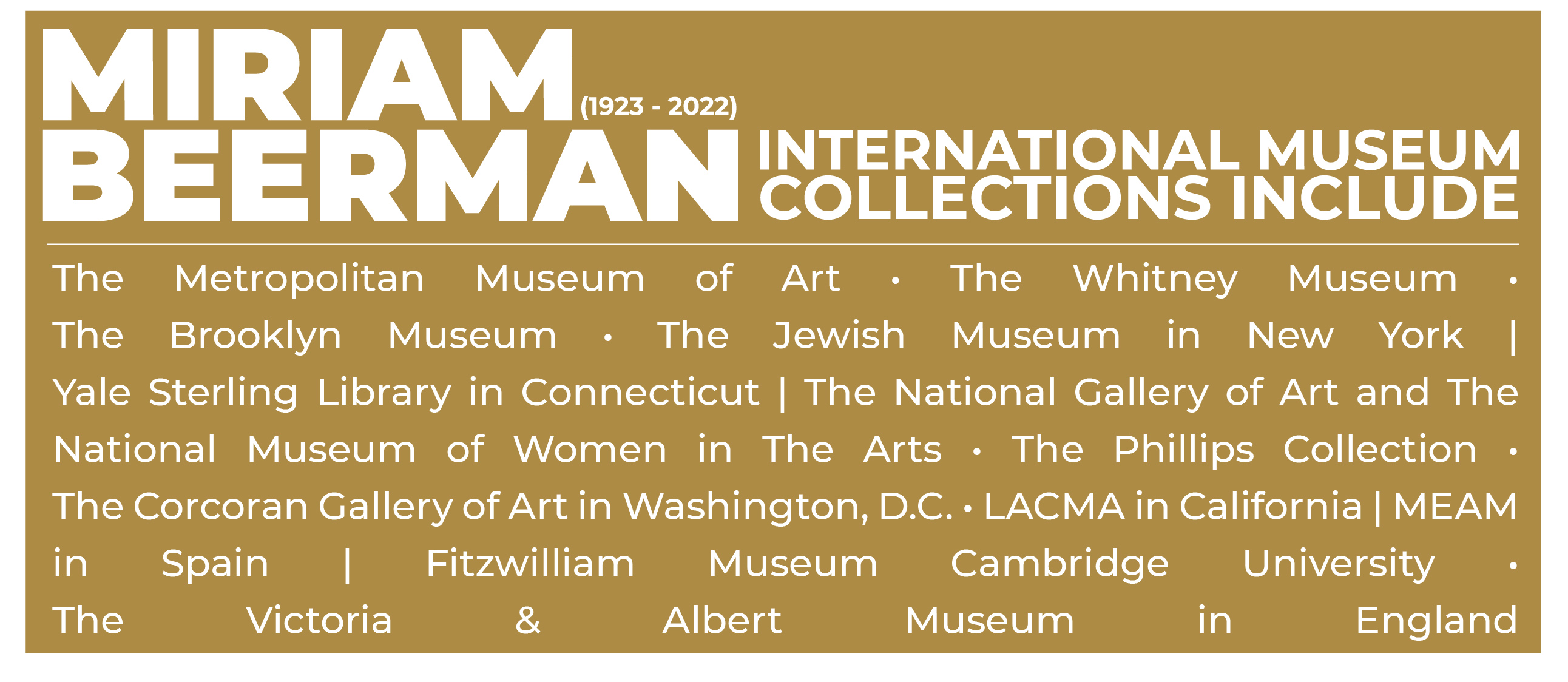 Miriam Beerman – Rediscover Opens at James Yarosh Associates Gallery
Beerman, one of the first women to have a solo show at the Brooklyn Museum, and who has had exhibitions worldwide, is the 2022 artist in spotlight at James Yarosh Associates Fine Art Gallery.
HOLMDEL, NJ—When acclaimed painter Miriam Beerman passed away in February 2022 at the age of 98, she left a six-decade legacy of humanist expressionist works that are included in the permanent collections of over 60 museums, including the Metropolitan Museum of Art, Whitney, LACMA, Phillips Collection, National Gallery of Art and Victoria & Albert Museum.
A contemporary maker of painterly power objects, imbuing the paint with profound psychology as well as colorful beauty, Beerman was a female pioneer in the male-dominated art world of the 20th century.
Fueled by curatorial activism in the recent years, James Yarosh Associates has been hosting shows that re-examine artists who have made a substantial mark during their career in a climate where female artists of the era have been on the verge of being lost to history. The gallery launches Miriam Beerman – Rediscover, a retrospective of this prolific artist that includes many of her larger works created in the 1990s. The show is open to the public Saturday's from 12-4pm and by appointment.
While male peers dominated the world of 20th-century art, Beerman's unique artistic voice catapulted her work to critical recognition in museums and solo shows in her own right. In 1971, she made history when her exhibition Enduring Beast became one of the first one-woman shows mounted by the Brooklyn Museum.
She has won awards from the Joan Mitchell Foundation, Pollock-Krasner Foundation and the Rhode Island School of Design.
Beerman is the subject of the 53-minute artist documentary "Miriam Beerman: Expressing the Chaos," which is currently streaming on Amazon Prime and YouTube and gives an unflinching look at an artist's lifelong dedication to her craft.
"Miriam Beerman is a survivor. In her more than 60 years as a groundbreaking artist, she has overcome personal tragedy to inspire friends, family, peers, patrons and students about how to remain defiant, creative and strong," said Jonathan Gruber, the film's director. "Miriam has struggled with her artistic demons to create haunting images that evoke the suffering of generations of victims."
Beerman's work has been compared to that of Goya. It protests injustice and champions the stories of victims—whether they are from Hiroshima, Vietnam or the Holocaust. However, it juxtaposes the anguish of her subjects with vibrant, often ravishing, use of color. Her painterly approach, using layers over layers of color—akin to Jackson Pollock's action paintings—allows a storyline to unfold on the canvas, one that sometimes blends injustice with a nod to humor in the human condition.
"I first saw Miriam Beerman's art in 1991 at an exhibition at the State Museum in Trenton, and it resonated with me as important," said Yarosh, who has been representing her work since 2020. "As a younger artist, I was inspired by how she could paint all those intangible feelings and emotions that haunt artists and sensitive minds. Thirty years later, having rediscovered Miriam's body of work as a gallery owner and to see the works that came after, I am moved by the gravity and resonance of her art as a medium that can convey such human emotion—from humor to heartbreak—and ultimately still provide optimism.
"Miriam's colors are pure joy, and her primal markings created larger-than-life paintings that sit next to you and resonate unlike other painters," Yarosh continued. "Her art may demand to be the focus in a room, but the more time you devote to studying them, you are rewarded by what they reveal and the empowering energy they radiate. Miriam's subjects are intellectual—that of an activist as well as an environmentalist as evidenced by her series of animal paintings—and yet her power was in her ability to be fearless on canvas, to somehow always spark magic."
Miss Beerman would pass for a Neo-Expressionist were it not for her obvious sincerity and her skill … Yet it is her sincerity that often arouses ironic feelings in the viewer, and the reason is partly that the artist plays it at full volume and partly that the horrors of daily life, augmented by the mass media, are draining away the reserves of compassion, just as fluorocarbons are said to be destroying the ozone layer. — Vivien Rayner, The New York Times: "ART; Imaginary Monsters That Dare a Visitor to See the Show."
Vivien Rayner- The New York Times - 1991 review: ART; Imaginary Monsters That Dare a Visitor to See the Show.
Miriam Beerman's work is part of the trajectory of humanist expressionism, where painterly and gestural means are at the service of witness: man's inhumanity to man, as well as survival and redemption. —Alejandro Anreus, Professor of Art History, William Paterson University.
With the question of existentialism (expressed in her work), she's thinking about the German expressionists that were interested in existentialism in the early 20th century. They, too, were wanting this push-pull. You'll see in German expressionists painting these really horrible colors — disgusting pinks and greens that make you step back. She's forcing you to have an existential moment. You choose: Do I walk out of the gallery because it's ugly and I don't want to deal with this. Or do you look, and when you start looking, you will find some amazing things. Some of the jokes she makes are funny. There are a lot of art historical references. She's doing a lot of suturing, so it looks like a wound. It's about pain and she's healing it up.— Elizabeth Carlson as quoted by Sarah Riley, USA Today Network: "On exhibit: Get to know Miriam Beerman."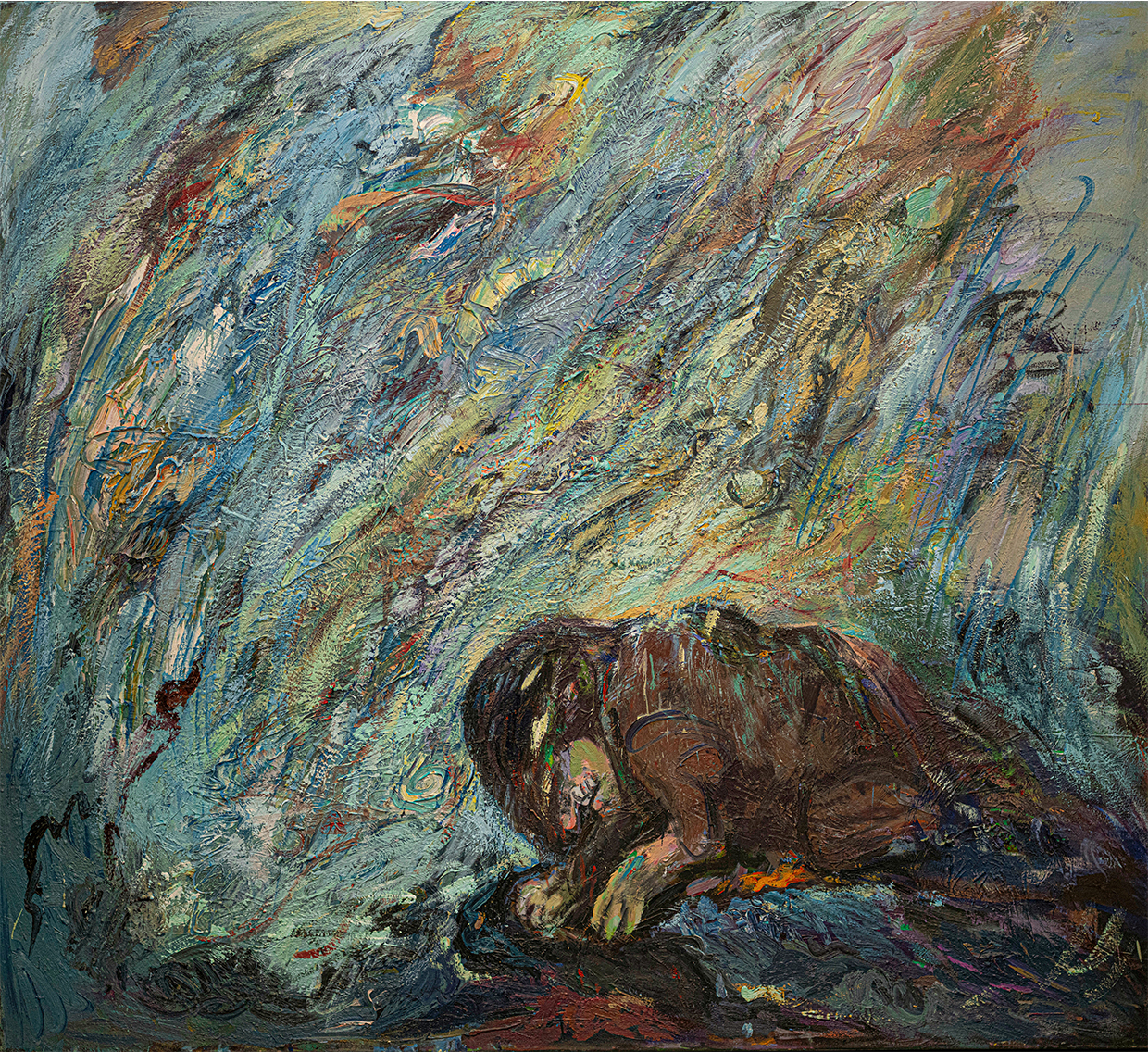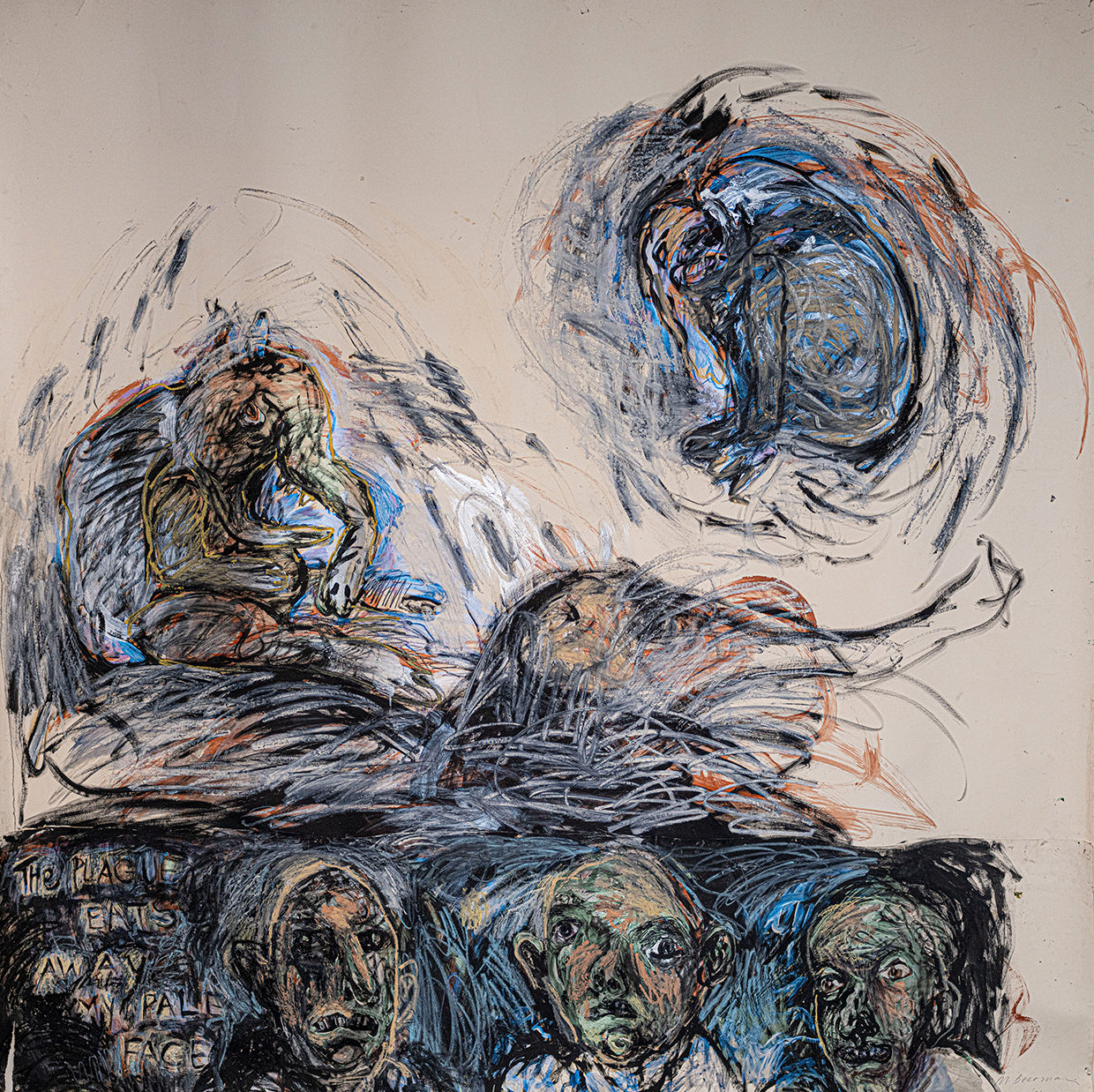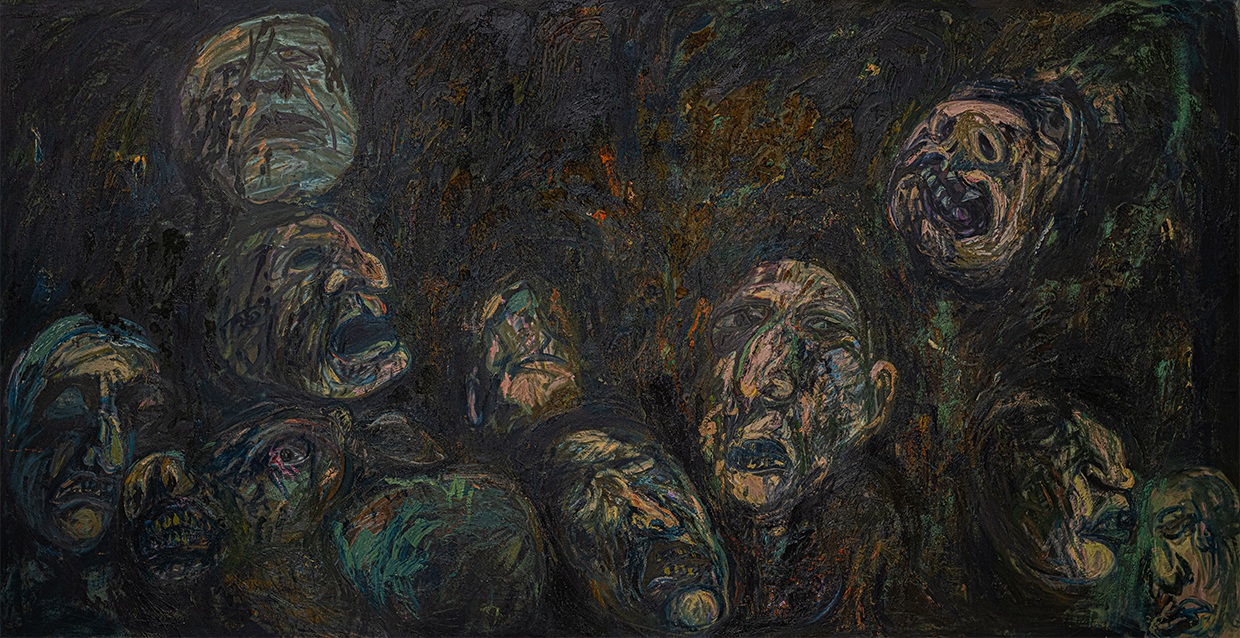 ABOUT MIRIAM BEERMAN:
Miriam Beerman studied painting at the Rhode Island School for Design, where she earned a BFA. Afterward, she spent two years in France as a Fulbright Scholar, working in Atelier 17 and having her painting critiqued by Marcel Brion. In New York, she studied with Yasuo Kuniyoshi at the Art Students League and Adja Yunkers at the New School for Social Research. She has had over 30 solo shows, including at the Brooklyn Museum, the New Jersey State Museum and the Everson Museum.
Beerman's work can be seen in many major collections, including Metropolitan Museum, Whitney Museum, LACMA, National Gallery of Art, Phillips Collection, National Museum of Women in the Arts, Victoria and Albert Museum, and the Fitzwilliam Museum in England, the MEAM in Spain, the Israel Museum and soon the National Portrait Gallery in Washington, D.C.
ABOUT JAMES YAROSH:
Established in 1996, the James Yarosh Associates Gallery in Holmdel, New Jersey, was founded upon and remains loyal to its vision: to represent fine art for art's sake and to curate gallery collections and thoughtfully present art and interior design specification with an artist's eye and understanding. Yarosh, an artist and well- published interior designer, offers a full-scale gallery and design center where clients can associate with other like-minded individuals located just one hour outside Manhattan.
As a designer, Yarosh travels the world, studying how the greatest museums display their art and visiting artists' homes to understand how the artists themselves live with their art. This study on both a grand and small scale, helps inform Yarosh's work with his clients. His unique approach—coupled with his work in show houses and experience in large-scale residential design projects of over 20,000 square feet—has led to his designs being featured in regional and international magazines.
As a gallerist, Yarosh advocates for what greatness looks like in the arts, showcasing at his destination gallery the works of both new and established museum-recognized artists of merit in a space designed to replicate the intimacy of an artist's home. Current exhibitions such as Miriam Beerman – Rediscover (2022), The Humanist Show (2021) Sheba Sharrow: History Repeats (2020) and the NYC art fair Art on Paper (2021) help foster the idea of art as intellectual engagements that sit above decoration in design hierarchy, adding exponentially to the experience of living with art.