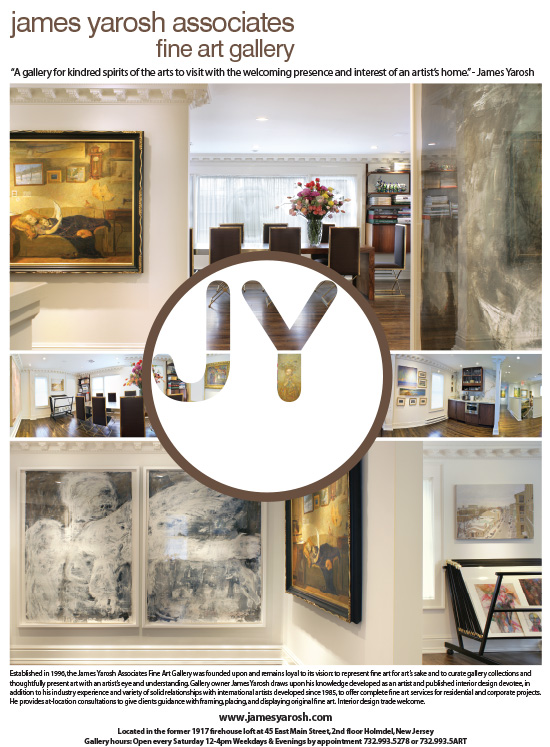 As seen in the August 2013 issue of Architectural Digest

Established in 1996, the James Yarosh Associates Fine Art Gallery was founded upon and remains loyal to its vision: to represent fine art for art¹s sake and to curate gallery collections and thoughtfully present art with an artist¹s eye and understanding. Gallery owner James Yarosh draws upon his knowledge developed as an artist and published interior design devotee, in addition to his industry experience and variety of solid relationships with international artists developed since 1985, to offer complete fine art services for residential and corporate projects. He provides at-location consultations to give clients guidance with framing, placing, and displaying original fine art. Interior Design Trade Welcome.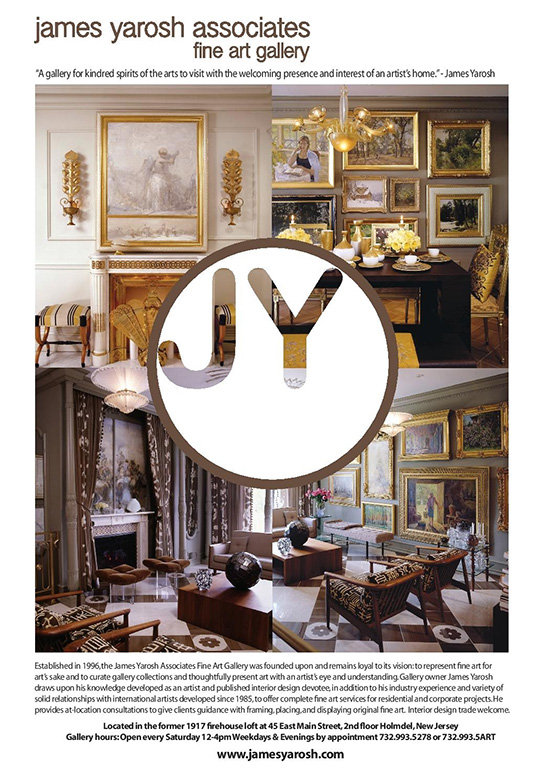 James Yarosh Associates Fine Art Gallery
is located in the second floor loft space of the former 1917 firehouse
at 45 E. Main Street (Rt.520) in Historic Holmdel Village, NJ 07733
Entrance on the inside corner of building & additional parking lots in the rear.
Open Saturday 12-4pm. Weekday & evenings hours scheduled by appointment
732 993 5278 or 732 993 5ART
jamesyarosh@yahoo.com