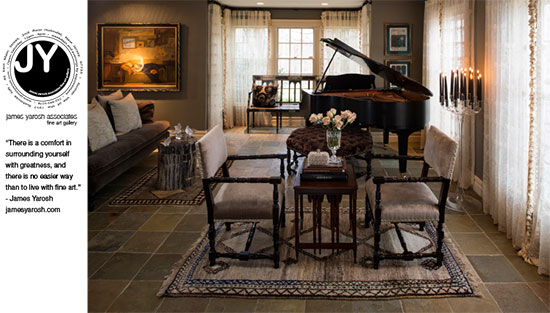 Artists Alexander Kopeyko and Evelyn Leavens featured above and artist Sheba Sharrow below left. Fine Art & Design specification by James Yarosh- Photography by Pat Burke

"There is a comfort in surrounding yourself with greatness, and there is no easier way than to live with fine art." -James Yarosh
jamesyarosh.com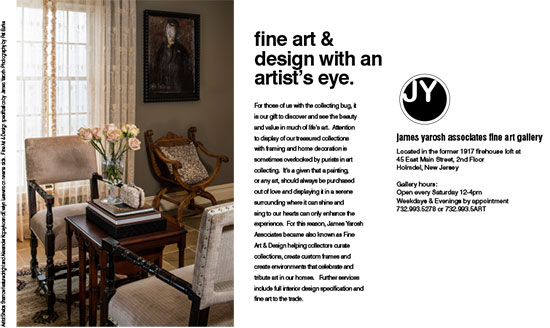 fine art & design with an artist's eye.
For those of us with the collecting bug, it is our gift to discover and see the beauty and value in much of life¹s art. Attention to display of our treasured collections with framing and home decoration is sometimes overlooked by purists in art collecting. It¹s a given that a painting, or any art, should always be purchased out of loveand displaying it in a serene surrounding where it can shine and sing to our hearts can only enhance the experience. For this reason, James Yarosh Associates became also known as Fine Art & Design helping collectors curate collections, create custom frames and create environments that celebrate and tribute art in our homes. Further services include full interior design specification and fine art to the trade.