VACHAGAN NARAZYAN: AS FEATURED IN THE NEW YORK TIMES
As seen in the Sunday, May 18, 2014 Metropolitan/NJ section of The New York Times.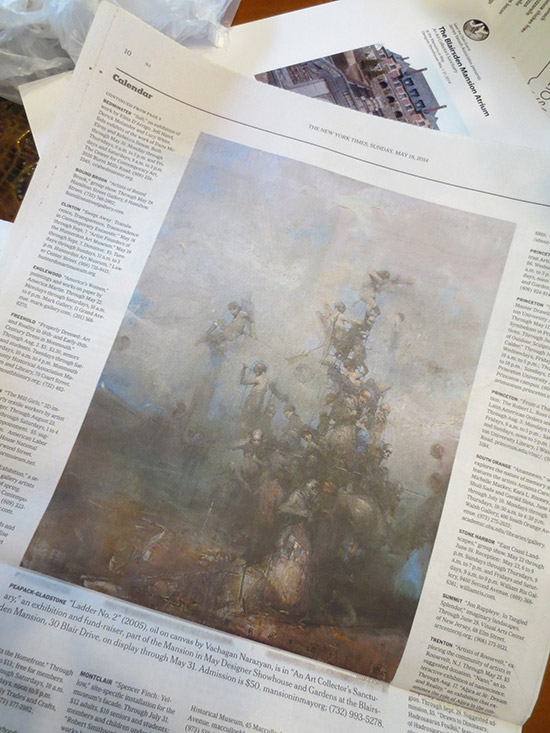 PEAPACK-GLADSTONE: "Ladder No.2" (2005), oil on canvas by Vachagan Narazyan, is in "An Art Collector's Sanctuary," an exhibition and fund-raiser, part of the Mansion in May Designer Showhouse and Gardens at Blairsden Mansion on display through May 31. Admission is $50. mansioninmay.com, 732 993 5278
A new show and exhibit also scheduled at James Yarosh Associates Fine Art Gallery in Holmdel to begin Saturday, June 7, 2014. Please contact the gallery direct for inquiries: jamesyarosh@yahoo.com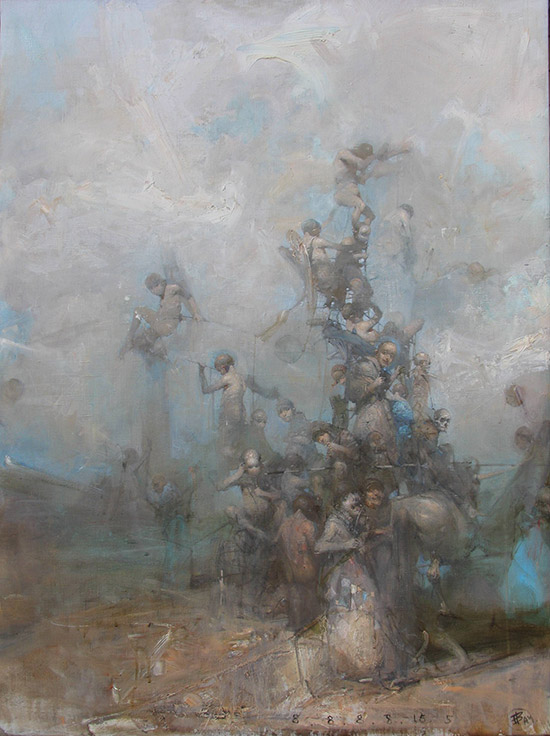 Photo by Charlie Robinson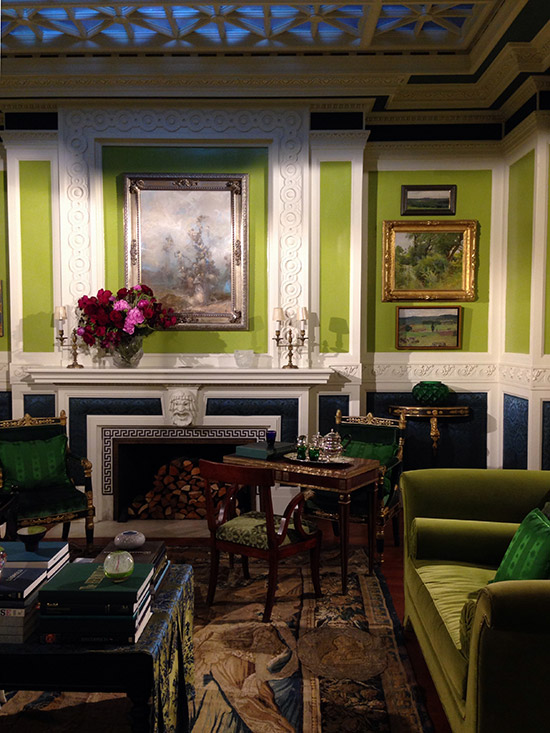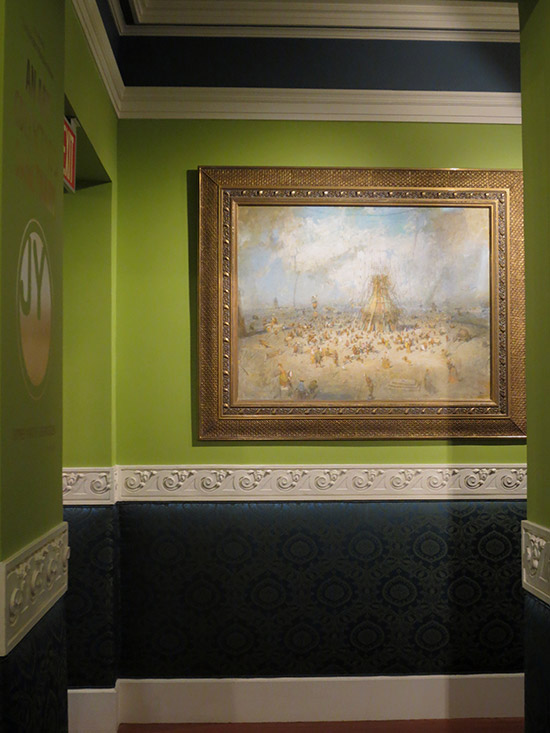 Vachagan Narazyan as seen in "An Art Collector's Sanctuary" at the Blairsden Mansion Atrium exhibition as part of Mansion in May 2014.